You are now visiting my selfmade website. I hope you'll find it attractive. The website shows information about me. If you have some comments and suggestions please feel free to send an e-mail.
PERSONAL INFORMATION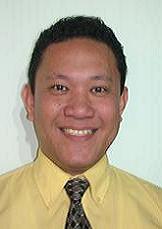 WORKING EXPERIENCES:
2005-Present

Harvest Christian Academy Honduras

Learning Center Suprvisor, Computer, Psychology Teacher  & School Events & Program Coordinator

Casa Club Del Periodista, Calle Principal,

Colonia Periodista, Comayaguela, M.D.C., Honduras

 

2004-2005

School of Tomorrow Honduras (School Closed)

Learning Center Monitor for Secondary Level and Teacher/Missionary

(Philosophy, Sociology & Speech)

Carretera Al Batallion, Comayaguela, M.D.C. Honduras, Central America

 

1998-2004
Tabernacle of Faith Christian Academy
Computer Teacher and Systems Administrator
J. Ruiz St., San Juan, Metro Manila


2000-2004

Polytechnic University of the Philippines
Part-time College Professor
Taguig, Metro Manila

Professor of Information Technology Students



1995-1998
Master Iron Work Construction Corp.
Computer Encoder
Gen. Luis St., Caloocan City
1992-1995
National Life Insurance Company        
Clerk
Ayala, Makati City
Bible Verses for Everyone
Faith
---
For by grace you have been saved through faith; and that not of yourselves, it is a gift of God; not as a result of works, that no one should boast. (Ephesians 2:8-9)
Now faith is the assurance of things hoped for, the conviction of things not seen. (Hebrews 11:1)
And without faith it is impossible to please Him, for he who comes to God must believe that He is, and that He is a rewarder of those who seek Him. (Hebrews 11: 6)
Trust in the Lord with all your heart, And do not lean on your own understanding. In all your ways acknowledge Him, And He will make your paths straight. (Proverbs 3: 5-6)
My soul wait in silence for God only, For my hope is from Him. He only is my rock and my salvation, My stronghold; I shall not be shaken. On God my salvation and my glory rest; The rock of my strength, my refuge is in God. Trust in Him at all times, O people; Pour out your heart before Him; God is a refuge for us. (Psalms 62:5-8)
I can do all things through Him who strengthens me. (Philippians 4:13)
A computer science graduate of Trace Computer College in Makati with Maasters degree in Education. Former faculty member of Tabernacle of Faith Christian Academy and Systems Administrator. A Part-time Professor of Polytechnic Univeristy of the Philippines.
At present, he is now at Harvest Christian Academy in Honduras, Central America.